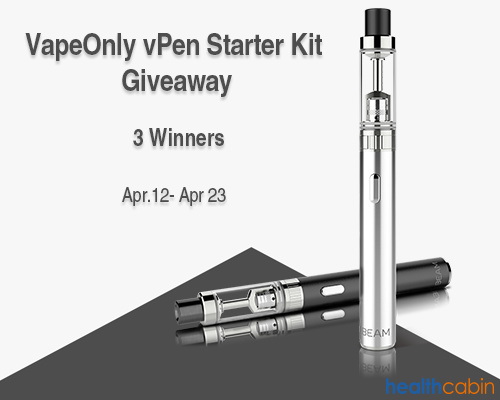 VapeOnly vPen Giveaway, Ends on April 23
Hi all,
this is your lucky day!
You don't want to miss out on this chance.
We are giving away VapeOnly vPen and will choose 3 random winners on April 23.
Brief introduction to
VapeOnly vPen
The Vapeonly vPen is a portable device that supports both e-juice and nicotine capsules enabling you to double your enjoyment. The pen cap prevents dust and leaks when your carrying the device. The 390 mAh vPen battery is an automatic battery with an LED and a USB port on bottom. Vaping doesn't get easier than this.
Click
here
- it's super easy to join!