Dear friends,
We guess you have noticed there is no more pre-order on HeavenGifts.com.
After getting exhausted by all the issues and bad shopping experience caused by pre-order system, Heaven Gifts is the 1st one in the whole ECIG industry, that has switched to in stock items selling only, which is really a tough but wise decision to make.
Now you can make orders for in stock items only and book for items out of stock or in stock quantity less than what your need.
In this way, no more "fake" pre-orders pending till someday in the future.
Welcome to explore this new magic function "Booking" on our site.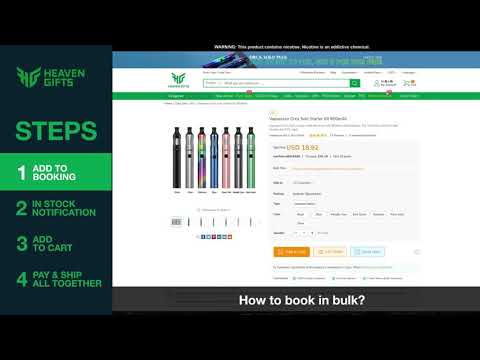 Right now, there are still many optimizations under developing.
We believe together we can make it perfect.
Thank you all.