Guys, you will be excited because here comes two newest vape starter kits from
Smok
- SMOK Mag Grip Kit & SMOK R-Kiss Kit. If you are the fans of the Smok Brand, you must fall in love with the two vape kits. Now letís have a short introduction about them below.
SMOK R-Kiss 200W
Kit is the smallest dual 18650 battery kit worldwide, which features a customizable color screen, 200 watts of power, versatile temperature control, dual 18650 batteries, micro USB charging. The R-Kiss Mod measures only 44mm x 28mm x 78mm and weighs only 120.3 grams, Which is the smallest two battery mod in the vape marketplace. The R-Kiss can fire up to 200W maximum output with the traditional lateral big fire key, which is ergonomically designed on the left side, you can press to set and vape.
The TFV Mini V2 included with the full kit features a tiny form factor, a 2ml juice reservoir, three new coil options including a mesh core, optional rainbow/gold coil finishes, a Delrin drip tip with easy push installation and triple bottom adjustable air intake slots.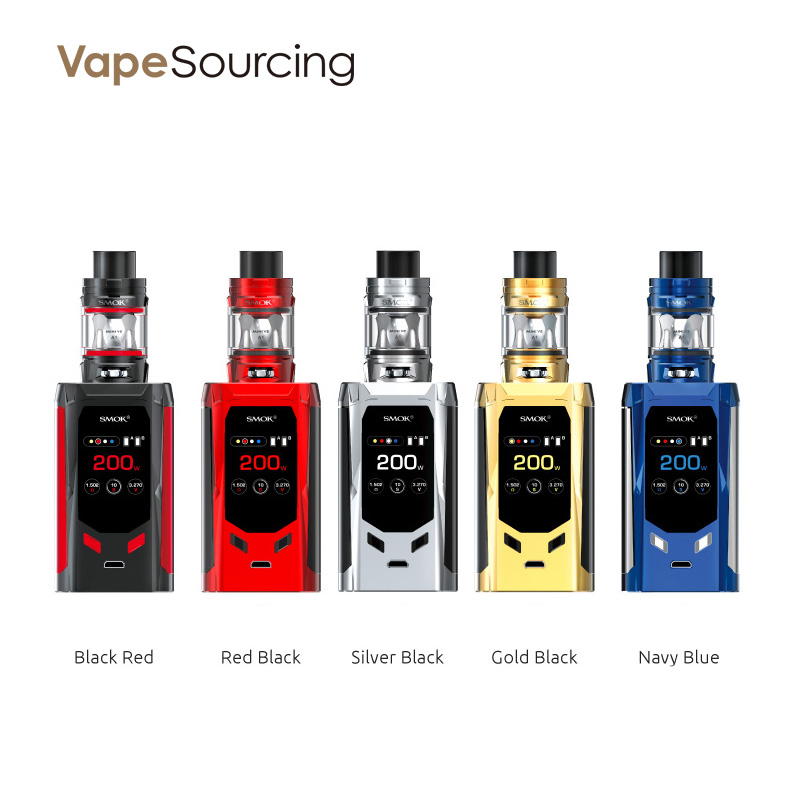 Parameters
Mod Size: 78mm x 44mm x 28mm
Tank Size: 54mm x 25.4mm
Material: Stainless Steel
Power Range: 6W-200W
Capacity: 2ml
Output Voltage: 0.5V-8.2V
Resistance Range: 0.1ohm-2.5ohm(VW)
standby current: <500uA
Thread: 510
Letís welcome the new member of
SMOK Mag Grip Vape Kit
joining in the MAG family, and this kit still features handheld mod, exquisite fire key, and magazine release. And the Mag Grip mod is compatible with 21700, 20700 and 18650 battery, so you will have the choice for the batteries. Itís magic that when you use the 20700 battery, the Mag Grip mod can fire up to 100W maximum output, while once you use the 18650 battery, it can fire up to the 85W.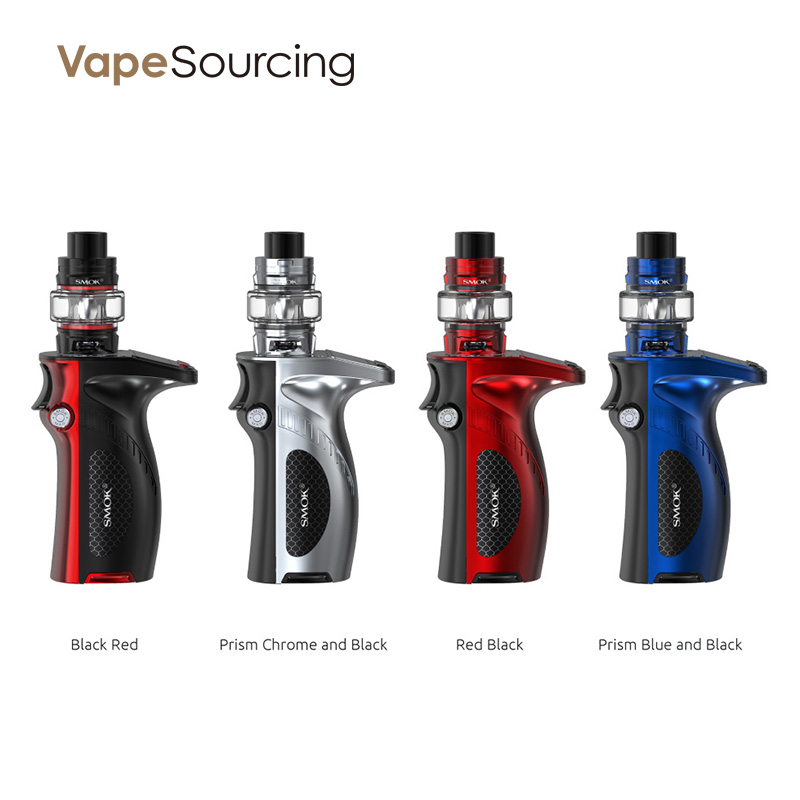 The Mag Grip still has good hand feeling, and its grooves on the upper part of the mod are optimized to maximize the practicability, which makes the mod more comfortable to grip and hold. Following the style of Mag, MAG Grip kit still looks like the trigger of a gun. And this mag grip also adopts the exquisite small fire key, so you can press the triggering button easily. This vape mod also has a 0.66 inch OLED screen with the high definition close to the 510 plate, providing a more convenient viewing angle for the user.
As for the included TFV8 Baby V2 tank, this time SMOK brings two new coils, Baby V2 S1 and Baby V2 S2, which are custom-made coils for Stick series battery with intense clouds and flavor.
Parameters
Capacity: 5ml
Power Range: 1W-85W (18650 Battery)/1W-100W(21700/20700 Battery)
Standby Current: <22OuA
Output Voltage: 0.5V-9V
Resistance Range: 0.1Q-2.5Q (VW)/ 0.05Q-2Q (TC)
Temperature Range: 200 F--600 F /100C--315C
You may also like this below:
smok species kit review