Hey guys! Recently I've been doing some squonk vaping. Thereupon, I found some good pairs of
new squonk mods
and RDAs. Today let me share one with you.
Firstly let's look at the RDA Vandy Vape
Bonza V1.5 RDA Released Date
. It is 24mm in diameter and is 38mm tall from drip tip to the base of the contact point. This upgraded version of the Bonza has a dual post, quad terminal style build deck with top mounted slotted Phillips screws; additional Flathead screws are included in the spare parts pack. Inner terminals of the build deck feature a revamped clamp system with expanded 5mm by 5.9mm by 2mm clamps with knurled patterning for enhanced for coil lead grip. The new Phillips screws have reduced threading to allow for a more convenient building experience. The stainless steel build deck has a raised build deck and recessed 9mm juice well.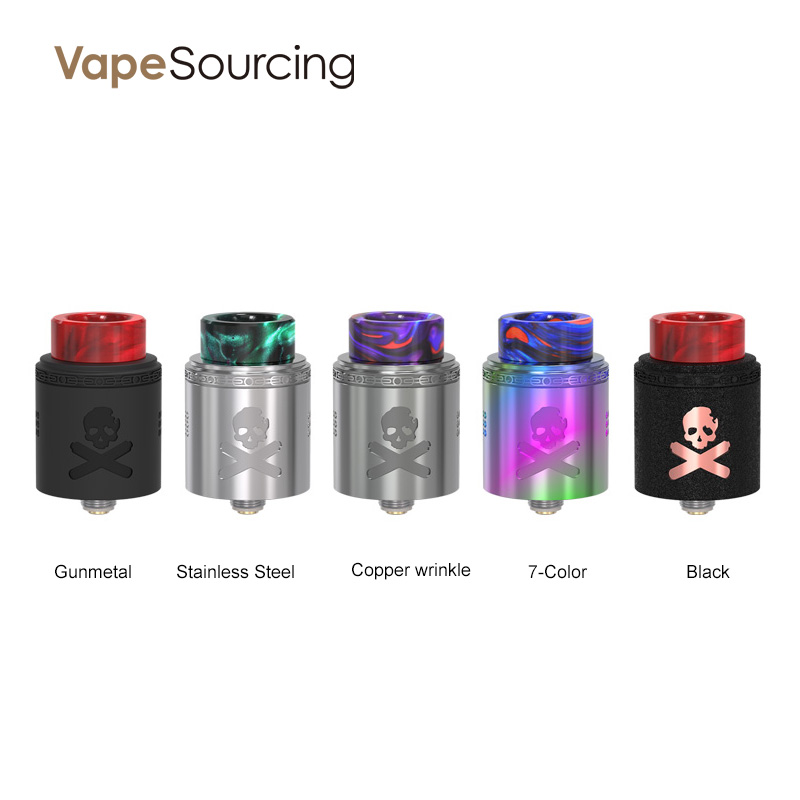 Vandy Vape has modified the airflow adjustment of the Bonza to allow more precise control. They have retained the 15 air hole per side design but has moved on from the slotted top cap to a new segmented airflow control that allows the user to cover a single 1mm air hole at a time. The Vandy Vape Bonza V1.5 has a pre-installed gold plated 510 contact and a spare squonk pin. Included in this package is a pre-installed 8mm wide 810 bore resin drip tip, a spare 8mm wide 810 Delrin drip tip, and a 510 drip tip adapter. The Vandy Vape Bonza V1.5 24mm RDA is a redesigned atomizer with modifications made with an improved user experience in mind.
The matched squonk mod is DOVPO
Topside Squonk
Mod. It is made in collaboration with The Vapor Chronicles, deploying the first top-fill squonk mod design with 10mL max capacity, single 21700 platform, and an intelligent chipset with BYPASS and optional Temperature Control. The construction of Zinc Alloy and Aluminum Alloy makes it moderately impact-resistant in an ergonomic shape, with parts that have contact with eLiquid are made from food-grade Stainless Steel and silicone.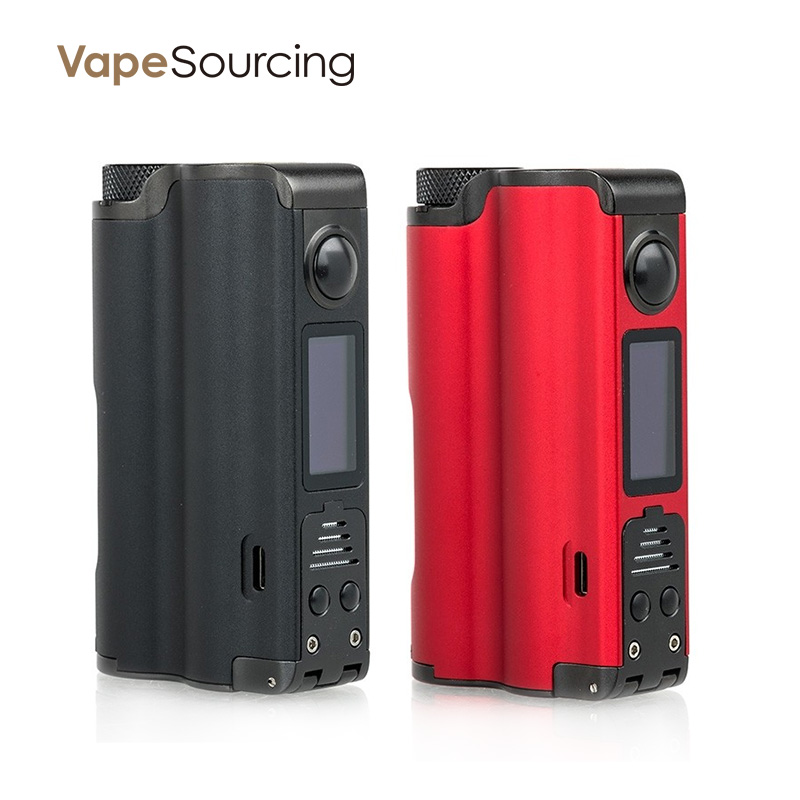 The Topside has a single battery bay for a high-amp 21700 battery (sold separately) while leaving space for a 10mL squonk bottle adjacent for today's popular eJuice. Within the unit, the squonk bottle can be filled from the top, after unscrewing a knurled and threaded top cap. The squonking action on the Topside mod is found the opposite of the firing button and display face and is made from food-grade silicone for a truly unique design. The leak-resistant 510 base is useful that it will not allow juice within the internals. Furthermore, the 510 base is gold-plated and spring-loaded for the best possible conductivity.