Hey guys. Are you a fan of devices by SMOK? Among kinds of SMOK devices, which series do you like best? I like the MAG series best, so in the following, I'm gonna make a comparison between two vape mod kits of MAG series. Just take a look and maybe you'll need them.
We first look at the
SMOK MAG P3
Kit. It is an update to the legendary MAG lineage, featuring intricate child safeties, IP67 rating, and is equipped with an extensive temperature control suite to help dial in the ideal vaping settings to create delicious clouds of vapor. Built from zinc-alloy, the chassis of the MAG P3 Mod is impervious to falls and drops and has a reliable locking system to prevent underage usage.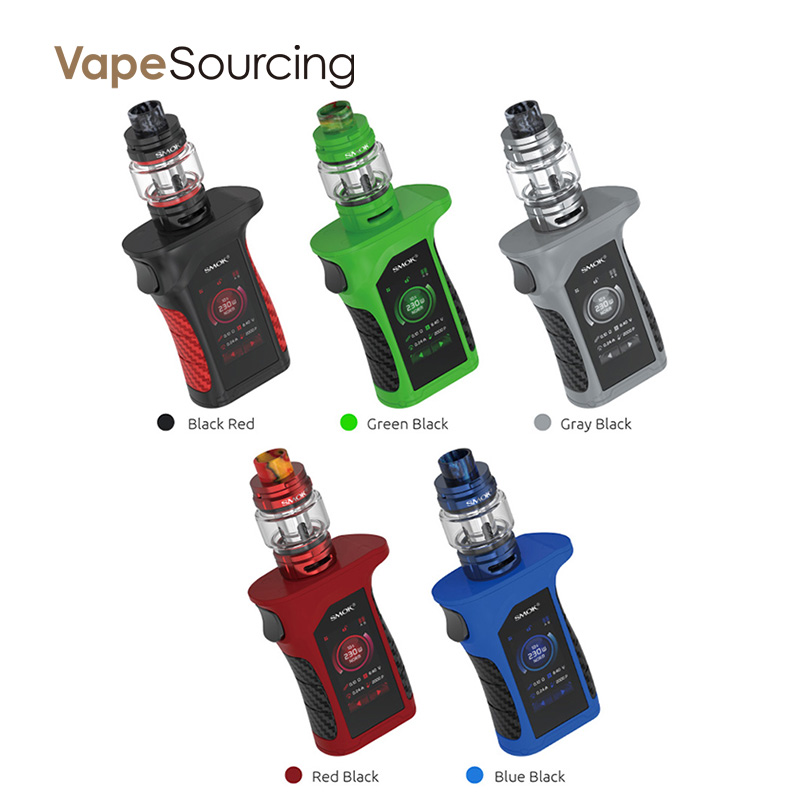 Underneath the box mod, located at the base is a hinged battery door, preserving the upper firing wattage output of 230W. Utilizing dual batteries set up, the MAG P3 Mod can utilize a pair of high-amp batteries to work in conjunction with the proprietary chipset to unlock a magnificent temperature control suite with plenty of items and wire coefficients. As for the TFV16 Tank, you guys should have been familiar with it, so we won't waste time on it here.
Then is the
SMOK MAG 225W
Kit. The design of the MAG Mod is made with a futuristic control face along the trigger-inspired chassis, streamlined with a comfortable palm rest and an oversized firing switch. Moreover, battery installations of the dual high-amp 18650 is opened via a flower-shaped button located on the side of the face, allowing access to the sliding battery compartment.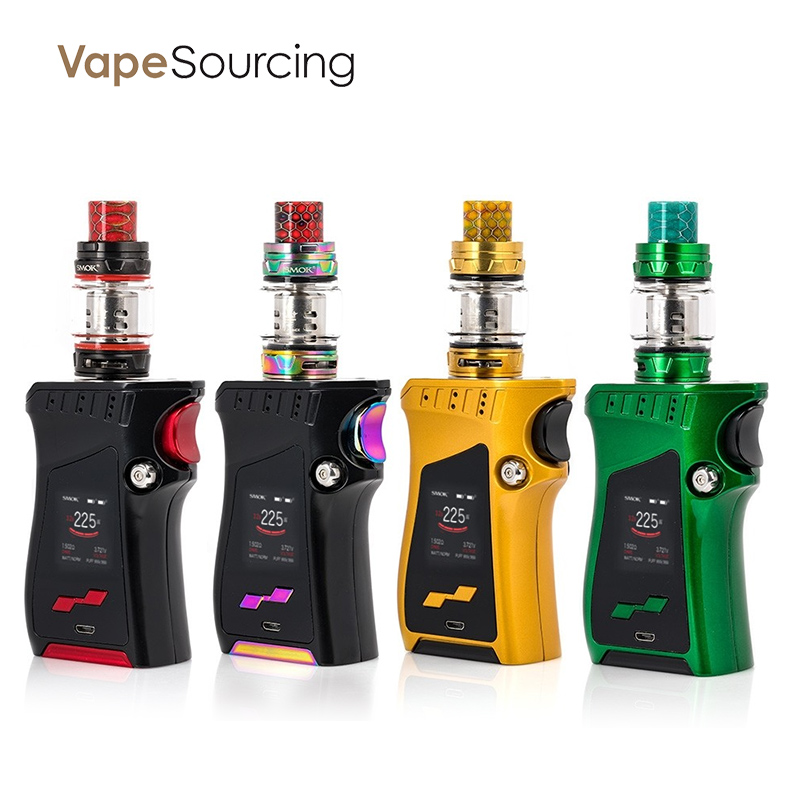 And there is a customizable and user-friendly full-color OLED screen that provides essential data at a glance with vibrant displays. Finally, the MAG features a maximum output of 225W and a plethora of output adjustments ranging from temperature control suite with added Memory Mode for increased precision as well as full-suite of protection.