Presenting the
Vladdin Chopin Pod System Kit
, featuring an extremely slim body ratio, 500mAh interior rechargeable battery, and a 1.5ml refillable pod cartridge. Constructed from durable zinc alloy material, the
Vladdin Chopin Kit
is solidly built with meticulous machining on the outside to comfort your hands and easily conceal itself in the pocket.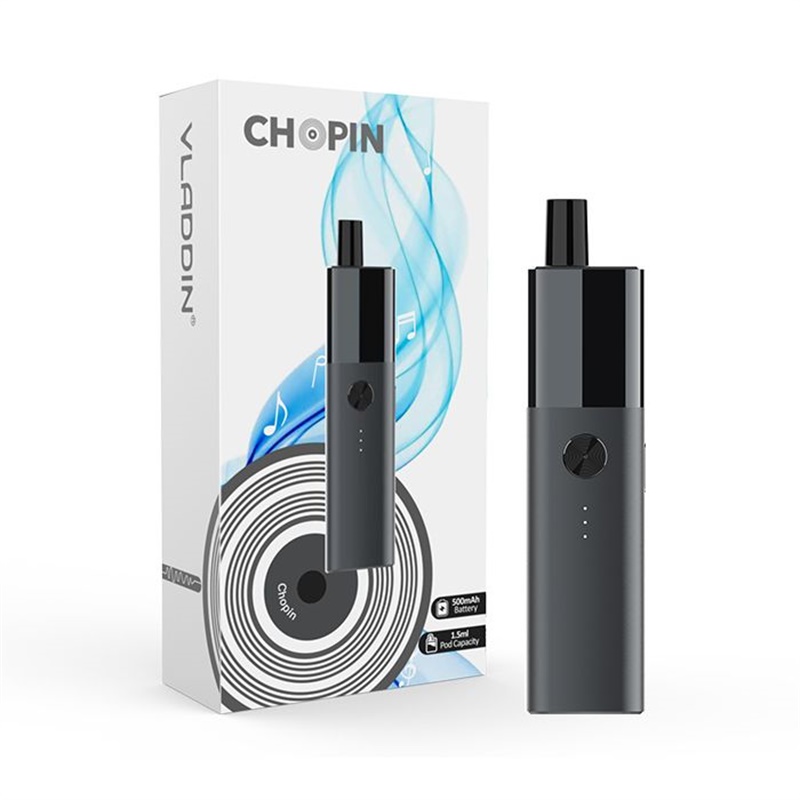 Outfitted with an intuitive fire button and trio LED configurations, the Vladdin Chopin
pod vape kit
is in a position to offer instant ignition speed and premium flavor explosion with a single press at the trigger and trio LED indicators also keep you updated with essential battery information and device status. In addition, in combination with a refillable pod
vape cartridge
which possesses 1.5ml capacity of
vape juice
and Kanthal 1.0ohm OCC coil to deliver optimal flavor taste and vapor production.
Vladdin Chopin Vape Pod System Kit Specifications:
Device size: 21.5 * 14.5 * 91.7mm
Battery Capacity: 500mAh
Pod Capacity: 1.5ml
Coil Type: Kanthal 1.0ohm
Charging: Type-C
Find more at
https://www.vladdinvapor.com/vladdin-chopin-kit.html
Daily Recommend:
barz disposable
smok mag p3 mini kit