The Official Propaganda Line
The
VOOPOO DRAG BABY
Trio 25W Starter Kit is a pocket-friendly box mod system, integrating an 1500mAh rechargeable battery and tank, utilization of the PnP coil family from VOOPOO, and features the advanced GENE.TRIO Chipset housed within the visually striking chassis construction.
Aesthetically Speaking
ALL COLORS - Voopoo Drag Baby Trio 25 Mod Kit ReviewAesthetically, the Drag Baby Trio is immediately recognizable as a Drag family mod. The requisite resin side panels and smooth machining make for an interesting looking little mod. But, once you pick it up, you'll also notice the distinct lack of heft. On a pod mod or smaller AIO device, you almost expect a "plasticky" look and feel. But the Drag Baby Trio looks like it should be more burly and durable – almost like it's playing dress-up as a more-significant mod.
Performance?
Talking about performance, the
Voopoo
Drag Baby Trio coils and tank perform well enough. Both the 0.6- and 1.2-ohm coils were flavorful, but the 0.6 is far too thirsty to deal with in a 1.8mL tank. I found myself removing the top portion of the tank every 15-20 minutes, even when vaping lightly.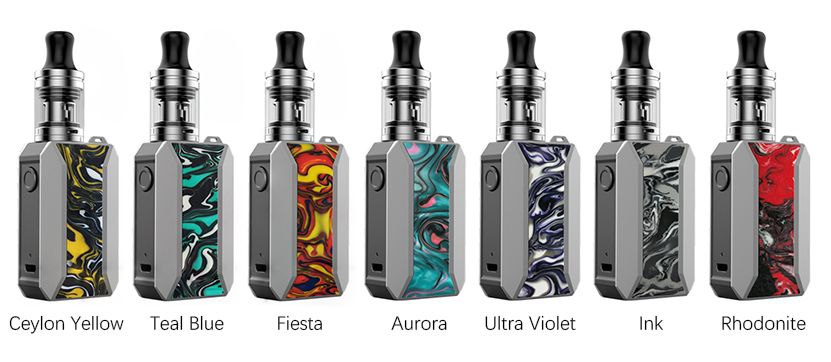 The 1.2-ohm coil is more appropriate for this setup, delivering quick jolts of flavor and surprisingly thick vapor for an MTL atomizer. But there's still a hefty juice consumption factor to consider, even under MTL conditions. It's not nearly as bad as the sub-ohm head, but neither of these coils have an equitable flavor-to-juice consumption ratio.
Flavor & Vapor?
Beyond battery life, the kit produces short bursts of flavor and vapor when fully charged. So, when you first get yours, you're likely to be satisfied with the results. But once the battery begins to deplete, the tank and coils simply can't function appropriately under 20 watts. Which is pretty bad for a mod that caps at 25 watts of max output.
Buy Voopoo Drag Baby Kit,just visit this link:
Voopoo Drag Baby Trio Kit